Monday, August 3, 2020 / by Dwight Joy
Watch the video below for a SPECIAL MESSAGE from Dwight about this month's Frontline Newsletter!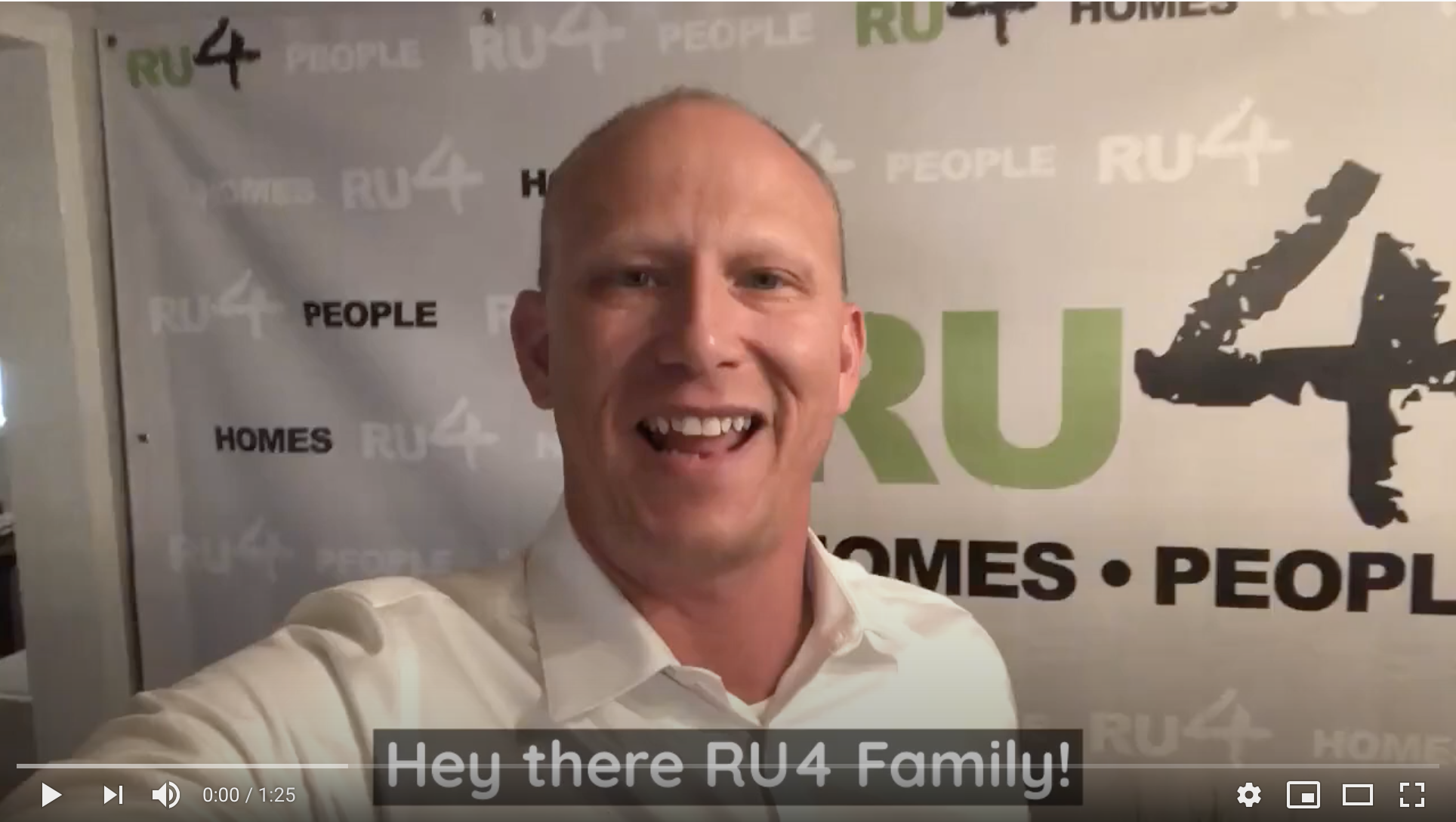 BOY, It's HOT... and not just outside!

You do not have to be a weather person to predict the weather right about now. We all know... it's the hottest time of the year. But that is not all that's hot. The housing market is red hot too, despite this surprising year we've been dealt.
This is GOOD for most reading this, but there will be some exceptions. There always are. An example could be someone will sell a house and make out great, meaning a buyer pays a bit more than they would have not too long ago. And in some areas, the opposite happens. Seller does not make out that great, but the buyer does.
Most homeowners who do NOT have to sell, of course, know this and will hold back on buying or selling. That will impact supply and demand. Results right now? RED HOT opportunities!

How does this impact you? Well, it is a HOT time to invest in real estate. Single-family, multi-family, even farmland! If you did not get the memo, here is a special clause from our Buyer and Seller Agreements of our VIP Client Program, enabling past clients of ours to create additional wealth through real estate.
VIP CLIENT PROGRAM: Seller ___ does or ___ does not wish to participate in Broker's VIP Client Real Estate Investor Program (REIP), whereby seller will receive notices of free real estate investor trainings and notices of real estate investment opportunities by mail, email, or phone at times when investment opportunities arise. Seller may opt out of The REIP at any time. Seller is never obligated to invest in real estate.
So if you, or anyone you know, like the idea of making money in real estate using other people's money, please contact us right away... While these HOT investment opportunities are available.
Making gains in assets and wealth are nice! Our team likes it especially because it allows us to GIVE MORE. How about you?
As you probably know, we donate a portion of our income to CHANGING LIVES! For each home bought or sold, we are giving back to families in need in Nepal through the non-profit RU4 People!


A Real Estate Team that
Gives Back
AND Remember, your REFERRALS
Change Lives Through the Ministry of RU4 People!


Through our Go Serve Big mission statement, we are on a mission to distribute 15,000 water filters to families in desperate need in Nepal! We do this by donating to them a large portion of income from each home bought and sold. In the past 4 years, RU4 People has been able to positively impact more than 30,000 FAMILIES in Nepal, Cambodia, and India!
RU4 People is on the "frontline" of REACHING THE UNREACHED one water filter at a time.





Through humanitarian aid, church mobilization, leadership skills institutes, and business aid, locals are being empowered, encouraged, and strengthened to continue bettering their communities! Currently, in Nepal, over 44,000 children under the age of 5 die due to unclean water conditions every year. That's FIVE children per hour! Most of these diseases are entirely preventable with a simple water filter. One water filter allows RU4 to SAVE LIVES physically, and is the gateway used to share the Gospel!

Many may not know that RU4 People is a non-profit. They depend on sponsorships and donations to continue serving these families in need. We proudly donate a minimum of 15 water filters from the commissions of all real estate sales to help continue CHANGING LIVES in Unreached Areas.
So, your referrals really do help those who need help the most!
Who do you know considering buying or selling a home you could refer to our real estate sales team? Not only will they benefit from our award-winning real estate service, a very worthy cause will benefit as well. To refer anyone considering buying or selling a home, just give me a call or pass on my number: 678-520-6910. Thank you in advance for your referrals!
You and your referrals mean more than ever to my team and me. As we move forward through this red- hot summer, please know that we are extremely thankful for you and for you being a special part of our mission to change lives!
Dwight Joy
678-520-6910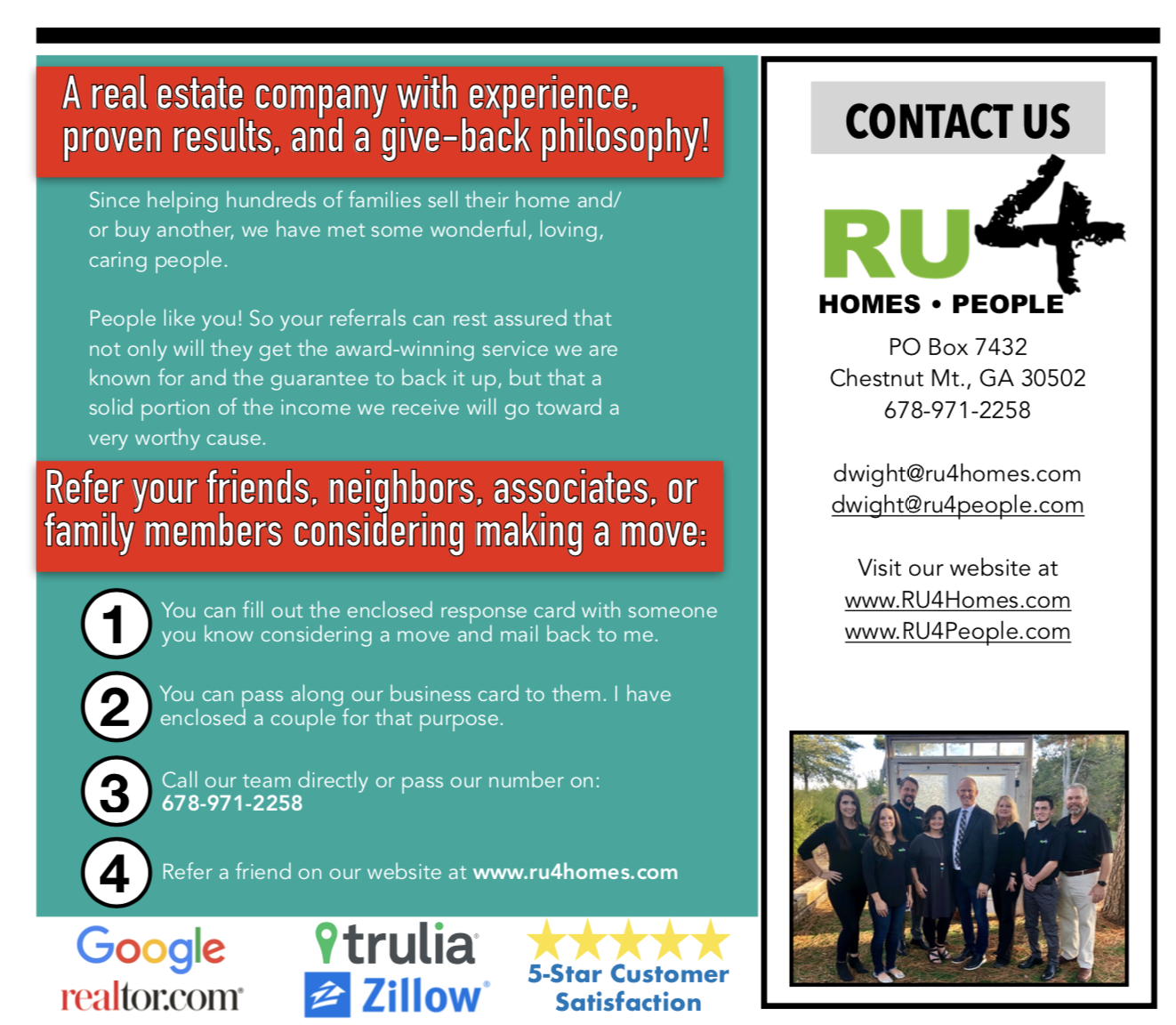 WHY THE UNREACHED?

I was born and raised right here in Gainesville, and called into ministry in my twenties. As I began learning and growing through ministry, I went on mission trips all over the world. During one of those trips, I arrived at the airport in a Central American country, looked around, and saw HUNDREDS upon HUNDREDS of missionaries. I thought, "Why am I here, if everyone else is here?" and "What about the countries where no one is at?" It was during that Aha moment that I realized my call was to Reach the Unreached. God is Worthy of ALL the Worship from ALL People on Earth. Of the 12,000 People Groups on the Earth, 6,000 of them are considered Unreached. They are not worshipping Jesus. These groups are typically the hardest to get to, the most expensive to get to, and in the spiritually darkest locations around the world. These reasons are why they are Unreached. I believe they need an advocate, someone fighting on their behalf, whether they know it or not! That's where RU4 People comes in. The mission of RU4 People is to REACH the UNREACHED, to be their advocate, all for the God who is Worthy of ALL the Worship from ALL People!

I encourage you to learn more about RU4 People and Reaching the Unreached because our God is Worthy! Find out how you can Pray, Serve on a Team, or Donate at
www.ru4people.com