Wednesday, August 9, 2023 / by Gio Yumul
BEST BUYS OF THE WEEK!
For You or Anyone You Know Looking to Increase Wealth Through Real Estate!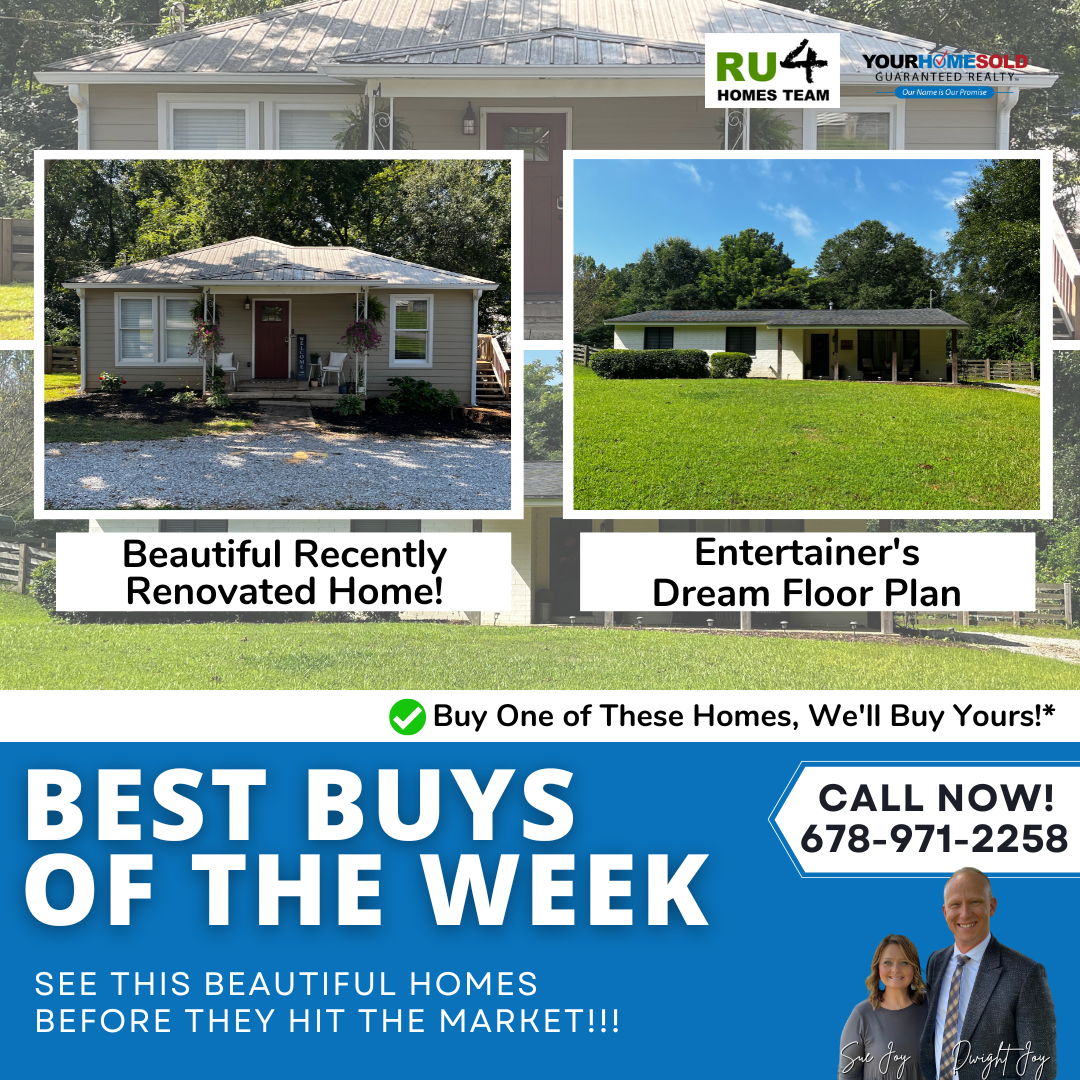 Buy One of These Homes, We'll Buy Yours!*
Both of these Homes have a spacious and Open Floor Plans for Entertaining
White Kitchens have lots of storage & counter space
Great Fenced In Yards for Outdoor Entertaining or Adventures, Both with Separate Storage Buildings
Both have Quaint Rocking Chair Front Entrances
Convenient to Schools, Shopping, Restaurants, & Interstate
Want to see these Beautiful Homes? Call or text our team at 678-971-2258 for a private tour! OR FOR A FREE LIST OF Off-Market and unlisted Homes like this one that you won't be able to find on the internet or that no one else knows is on sale, call or text 678-971-2258 today!
Love this Home GUARANTEED. If you don't love it within 12 months, we'll buy it back with CASH.*
Move Up to Any One of Our Listings, We'll Buy Your Home!*
---