Thursday, June 30, 2022 / by Kaleigh Jones
Dilmaya's Story
Dilmaya lives in a small, and difficult-to-reach village in the mountains of Nepal. She has no use of her legs, and very little use of her arms. She can do almost nothing physical without the help of her mother or others, and she must be carried everywhere she desires to go. At the young age of 13, Dilmaya contracted Polio. Although Nepal has been declared Polio-free since 2010, the damage done to those who were infected will never go away. This devastating infection is completely preventable, but due to unclean water conditions and poor medical access, it's effects are seen frequently in small, hard-to-reach villages like the one Dilmaya calls home.
RU4 People first met Dilmaya and her mother while one of our teams was distributing water filters house-to-house. Dilmaya was only 21 but her face showed her hopelessness, her despair, and revealed the difficult life she had lived (See Upper Left Photo). Our team personally installed a Sawyer water filter that will provide one million gallons of clean water. While installing this water filter, we listened to their story and encouraged them. Then we shared the Gospel, prayed with them, and answered questions. Dilmaya found a new life that day. An immediate change occurred (See Upper Right Photo). She was no longer despondent, but on her face, there was joy, and a hope that was nowhere to be found earlier. Dilmaya will be able to live a healthier life with access to clean water. As clean water is provided to her village and others, she is hopeful that others will not have to endure suffering like she has. Out of the many good things to come from a single water filter, one out shadows them all. Dilmaya has found God, and through Him, a life and a purpose that will last for eternity. One that is not bound by physical disabilities or sickness, but that can withstand any hardships of this world.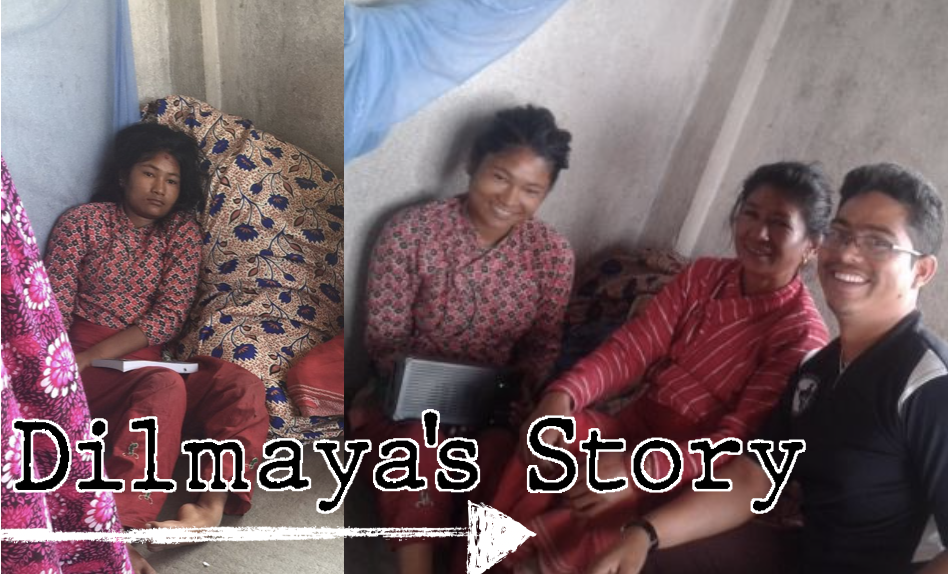 One Home Bought or Sold = 15 Water Filters.
You're already moving. Why not change a life while you're at it?
Call the RU4 Homes Team to find out how we are set apart from the other Real Estate Companies with our Exclusive Guarantees, Award Winning Service, and Commitment to Make an IMPACT Locally and Globally - 678-971-2258.