Monday, February 3, 2020 / by Dwight Joy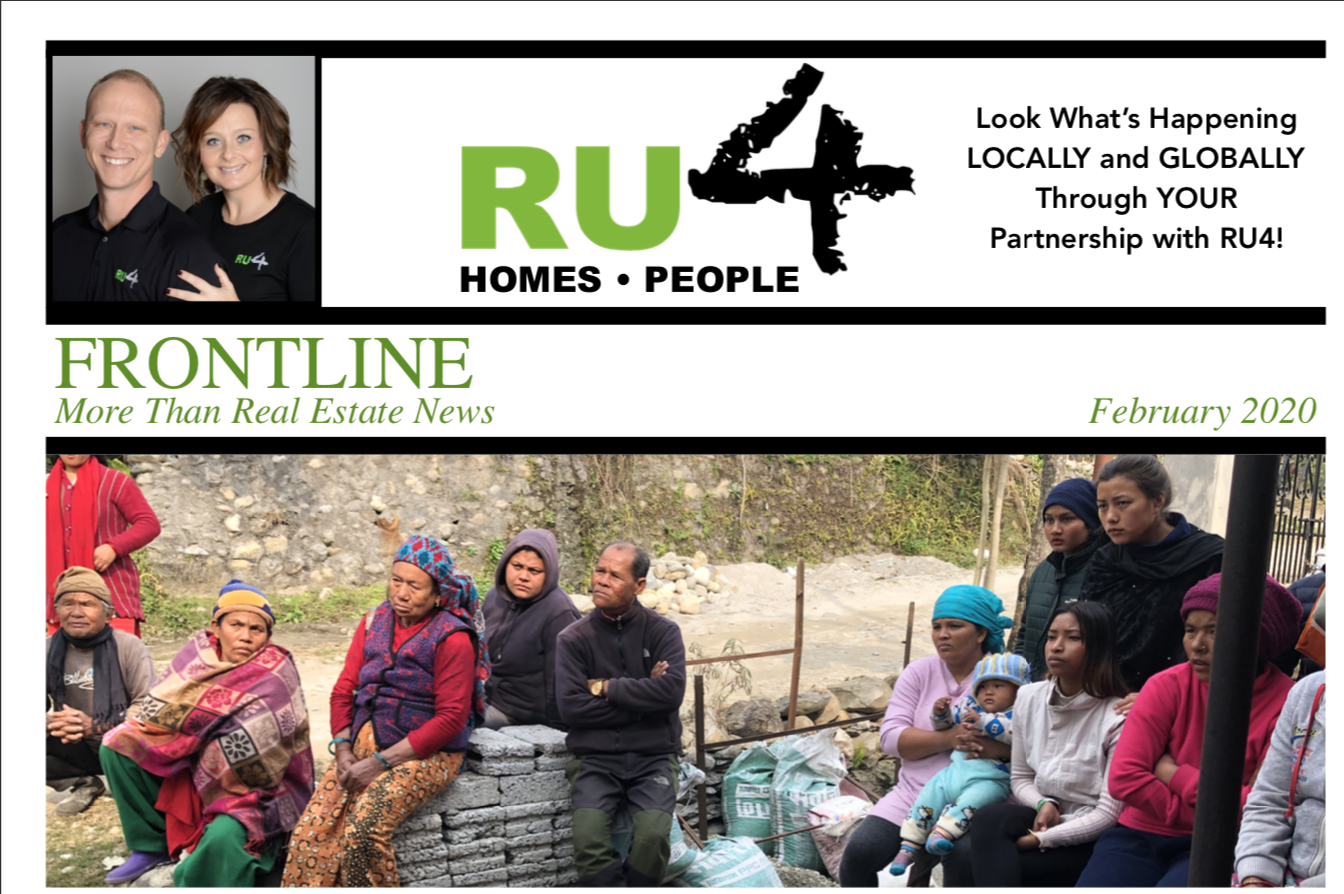 It's the LOVE month! Not that I am an expert, however I do know Someone that is! I also know many couples that, when planning their wedding, choose to reveal to all in attendance words that will convey their LOVE for one another. My favorite Love description is from 1 Corinthians 13: Love is patient. Love is kind. It does not envy, it does not boast, it is not proud. It is not rude, it is not self-seeking, it is not easily angered, it keeps no record of wrongs. Love does not delight in evil, but rejoices with the truth. It always protects, always trusts, always hopes, and always perseveres.
I could go on with all kinds of examples of LOVE like - Love Your Neighbor as Yourself, even go all business on you with accolades about how much we love doing business with you, or how much we love your referrals, and more - but the point is, we do love CHANGING LIVES and helping people buy and sell real estate. And those people say we are good at it! (see inside for details!)



In fact, if it's okay with you, let me focus just a bit on the REFERRAL request.
Please know that my team and I are eager to help anyone you know wanting to make a move so much so that we are willing to make an offer that they will LOVE.
HAVING PEACE OF MIND AND GETTING TOP DOLLAR FOR YOUR HOME. EXPERIENCE COUNTS!
As a result of working with hundreds of families, and through a documented recession, we have developed a special market-proof program to quickly get an acceptable "cash" offer on any home for market value. So we are giving Home Owners wanting to make a move a very special gift this Valentine's Day.


Our GUARANTEE to you, your friends, and family —
For the month of February, anyone considering making a move that you refer to me, we will guarantee to them in writing their home will sell or we'll buy it at a price acceptable to them.
We just need to agree on the price and possession date with the seller.
This is where you can help!
If you or anyone you know is considering making a move, we would like to offer them a FREE No Obligation Market Analysis that will give them a real idea of what they can expect to sell their home for.
Just like we are thankful for you and your business, I am confident your referrals will be thanking you for steering them in the right direction on getting their home sold!!!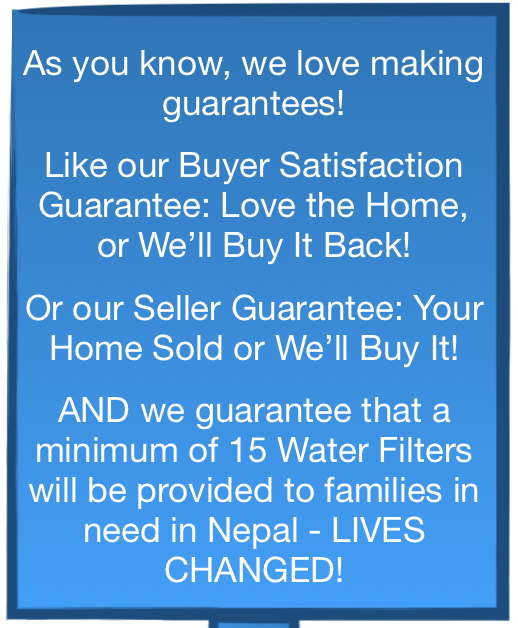 And remember… Your Referrals Continue to CHANGE LIVES through the ministry of RU4 People!
We are on a mission to distribute 15,000 water filters to families in desperate need in Nepal! In the past 4 years, RU4 People has positively impacted more than 30,000 FAMILIES in Nepal, Cambodia, and India! (Continued on next page)
RU4 People is on the "frontline" of REACHING THE UNREACHED one water filter at a time.

Through humanitarian aid, church mobilization, bible skills institutes, and business aid, locals are being empowered, encouraged, and strengthened to continue bettering their communities! Currently, in Nepal, over 44,000 children under the age of 5 die due to unclean water conditions every year. That's FIVE children per hour! Most of these diseases are entirely preventable with a simple water filter. One water filter allows RU4 to literally SAVE LIVES physically, and is the gateway used to share the Gospel that SAVES LIVES eternally!
REFER YOUR FAMILY AND FRIENDS:
Who do you know considering buying or selling a home you could refer to our real estate sales team?Not only will they benefit from our award-winning real estate service, but LIVES will be CHANGED as well! I want to make it easy to refer your friends, neighbors, associates, or family members considering making a move, so here are some options:
You can call me at 678-520-6910 or pass on my number.

If you are receiving this issue of FRONTLINE by mail, you can complete the Referral Response Card enclosed or pass along one of my business cards.
Over years of helping families sell or buy the place they call home we have met some wonderful, loving, caring people. People like YOU! So your referrals, those you know considering a move, that we help - you can rest assured that not only will they get the award winning service we are known for and the guarantees to back it up, but that a solid portion of the income we receive from the transaction will go to a very worthy cause.
I hope you and your family are well and this Valentine's Day brings much joy and happiness.
Dwight Joy
678-520-6910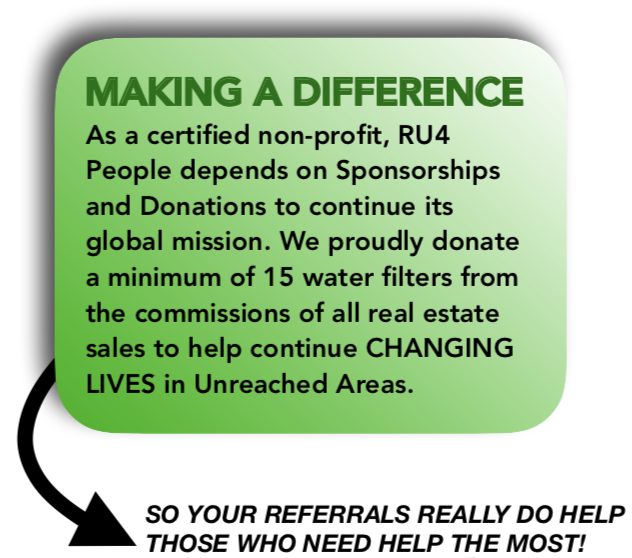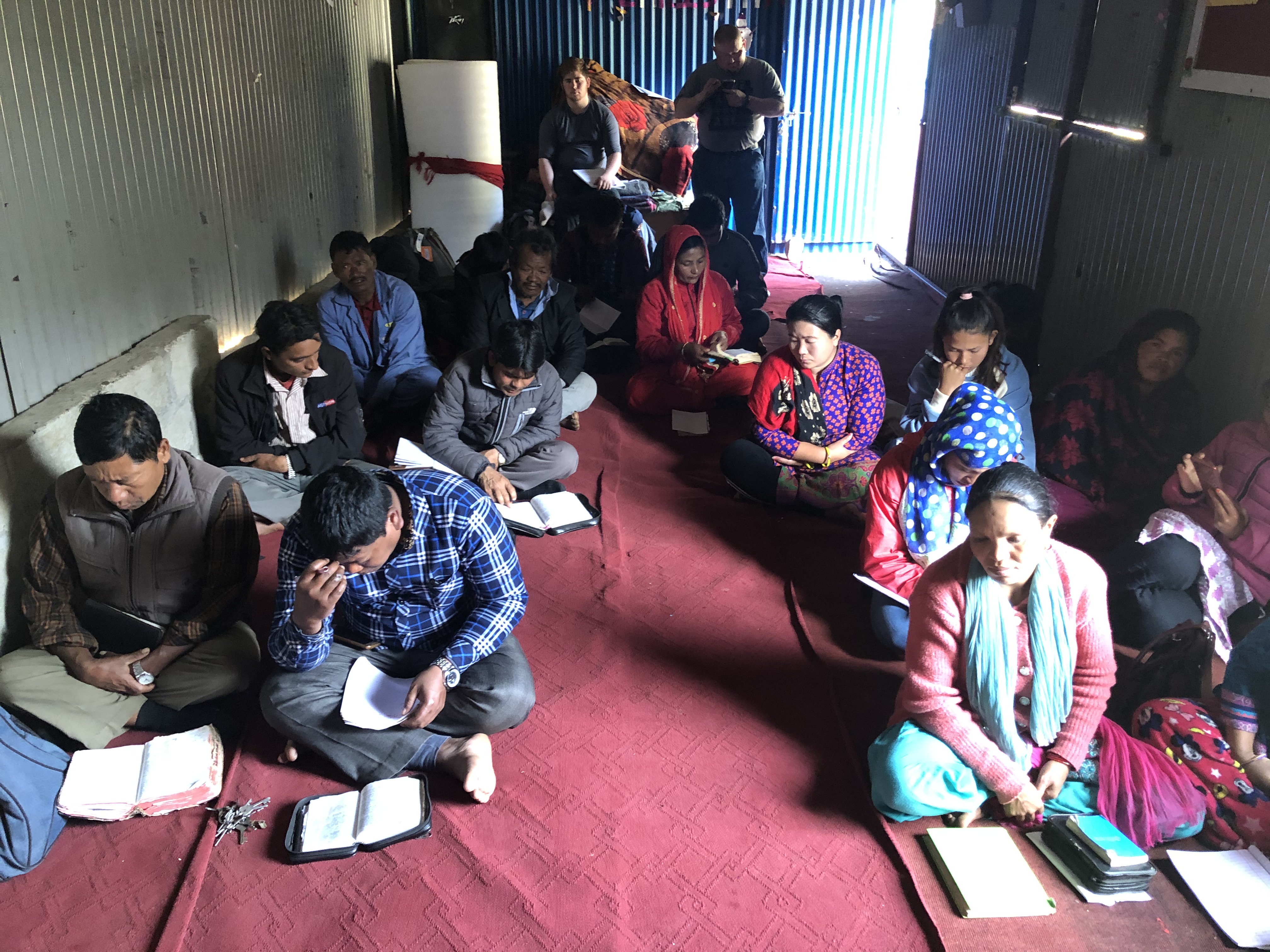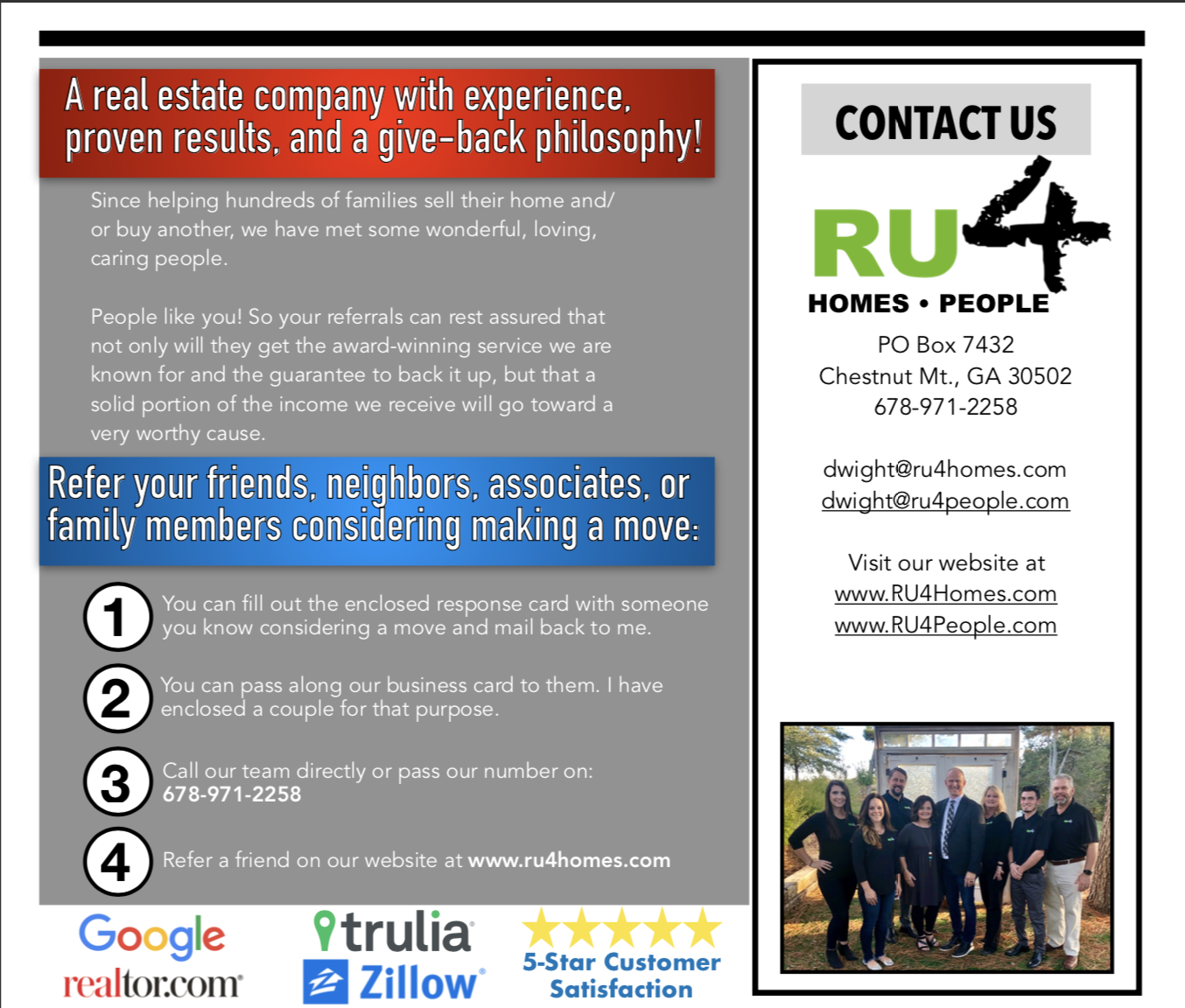 Why the Unreached?

I was born and raised right here in Gainesville, and called into ministry in my twenties. As I began learning and growing through ministry, I went on mission trips all over the world. During one of those trips, I arrived at the airport in a Central American country, looked around, and saw HUNDREDS upon HUNDREDS of missionaries. I thought, "Why am I here, if everyone else is here?" and "What about the countries where no one is at?" It was during that Aha moment that I realized my call was to Reach the Unreached. God is Worthy of ALL the Worship from ALL People on Earth. Of the 12,000 People Groups on the Earth, 6,000 of them are considered Unreached. They are not worshipping Jesus. These groups are typically the hardest to get to, the most expensive to get to, and in the spiritually darkest locations around the world. These reasons are why they are Unreached. I believe they need an advocate, someone fighting on their behalf, whether they know it or not! That's where RU4 People comes in. The mission of RU4 People is to REACH the UNREACHED, to be their advocate, all for the God who is Worthy of ALL the Worship from ALL People!

I encourage you to learn more about RU4 People and Reaching the Unreached because our God is Worthy!
Find out how you can Pray, Serve on a Team, or Donate at
www.ru4people.com